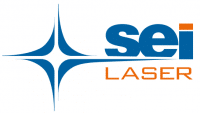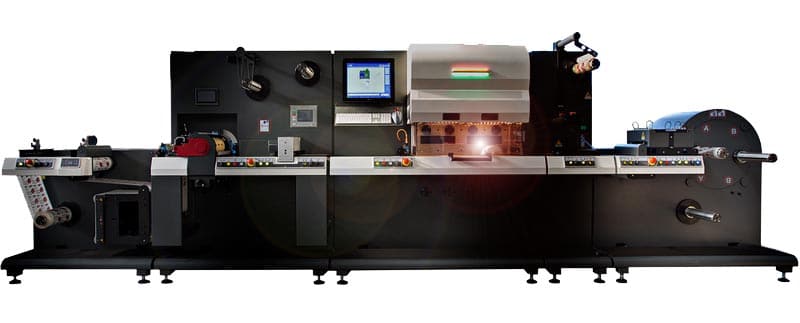 TRUE digital label finishing and laser cutting: SEI Labelmaster
The SEI Labelmaster is the most advanced high-speed laser system for TRUE digital label finishing. The fully integrated digital workflow streamlines your operations and reduces the number of process steps. It delivers production flexibility to meet your customers rapidly changing needs while improving speed-to-market. Reduce job turnaround time and change the job on the fly with ZERO waste by automatic QR code or barcode reading. It is the perfect solution for on-demand manufacturing in a fast-growing e-commerce environment. Print and finish in hours, not days. Laser cutting means design freedom, flexibility and no need for cutting dies.
The SEI Labelmaster is a modular system and can be customized to meet your specific needs — today and in the future. Laser based processes include cutting, scoring, marking, micro-perforating, versioning and other personalization — all in a single pass. Those processes can be combined with other digital or conventional processes like varnishing, laminating, hot foil stamping, slitting and more.
Available with up to four lasers and in 13" or 24" width with processing speeds of up to 213 fpm (65 m/min). Processable materials include: paper, PP, BOPP, PET.
Specifications
Max. web speed: 213 ft./min (65 m/min) or up to 328 ft./min. (100
m/min.) upon request
Max. web width: 13.8″ (350 mm) or 23.6" (600 mm)
Max. roll diameter: 24″ (610 mm) or 39.3" (1,000 mm)
Max. roll weight: 198 lbs. (90 Kg)
Number of laser scanning heads: up to 4
Available laser powers: 150W, 300W, 500W
Quick Links
Webinar: The Power of Laser: How TRUE Digital Finishing Can Transform Your Future and Profits
Enterprise Print Group Case Study