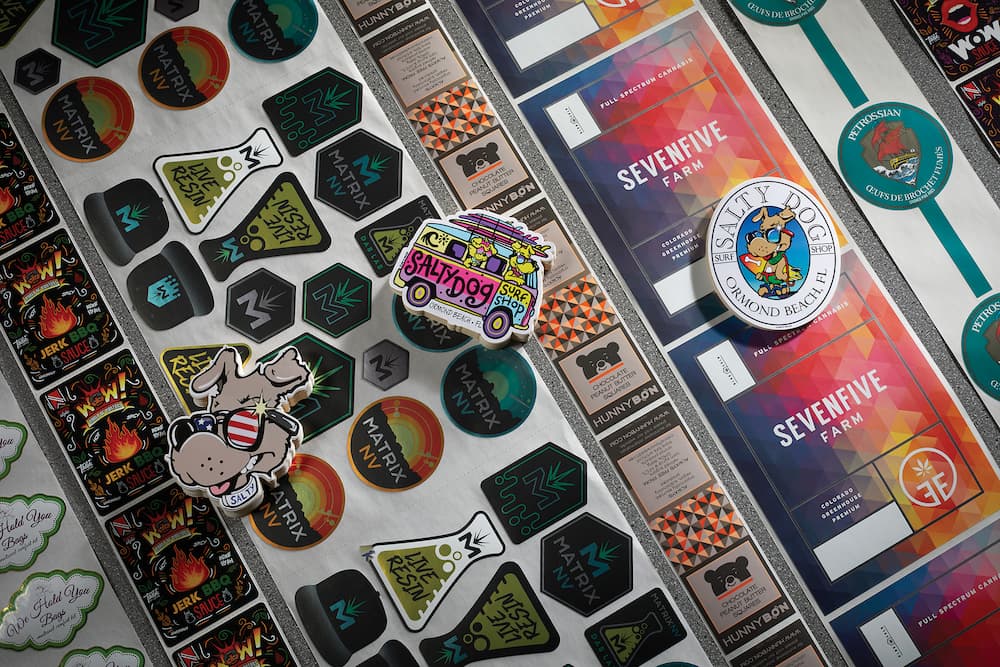 Headquartered in Ohio with additional facilities in Wisconsin and Arizona, Repacorp Quality Labels and Packaging is a pioneer, adopting digital printing and laser cutting technology before many of their competitors. As a reliable reseller of stock and custom labels, tags, RFID, flexible packaging, shrink sleeves and wide-format products, Repacorp is dedicated to efficient, fast turnaround. To maintain its reputation for reliability, speed and quality, Andy Heinl, vice president of digital labels at Repacorp has a robust equipment and facility contingency strategy. Heinl's investment in a Labelmaster from SEI Laser is an important part of this plan. SEI Laser equipment is sold and serviced in North America through Matik, Inc.
Founded in 1974, Repacorp has grown to a multimillion-dollar organization through acquisition and its strength in digital and flexographic printing. The company's diverse capabilities allow them to deliver small to large orders. Primarily loyal to one brand of laser equipment since 2007, the company recently experienced downtime because of maintenance problems with their existing laser systems.  In addition to lost productivity, some of the laser parts are being discontinued and maintenance costs in recent years have been expensive.
"One of our workhorses is a laser machine we purchased in 2012 that contains SEI Laser components," says Heinl. "When we began experiencing issues with our other lasers, we reached out to SEI Laser and Matik, Inc. to get a quote on a new system. Matik has provided service for us previously, and we appreciate their fast response and dependable services."
In addition to being well-known for reliability, SEI's Labelmaster has a look similar to Repacorp's digital printing equipment. Heinl ordered the new laser system with a modular finishing station for flood and spot varnishing as well as laminating. Its user-friendly interface makes it easy for operators to learn. A roll-to-roll and roll-to-sheet laser system, Labelmaster provides fast make-ready and on-the-fly cutting. It offers maximum web speed of 330 feet per minute (100 meters per minute); web widths up to 13.75 inches (350 mm) and roll diameters up to 24 inches (610 mm); and can process a range of materials, such as PET, PP/BOPP and paper. Additionally, the Labelmaster is modular and can be modified for future capabilities with additional digital and conventional processes such as hot-foil stamping, slitting and sheeting.
For additional information about SEI Laser equipment and to request a sample kit or virtual demo, visit www.matik.com/SEI, call 860-232-2323 or email sales@matik.com.