Knowledge Hub
Welcome to Matik's Knowledge Hub
We are excited to introduce you to our knowledge hub, a one-stop shop for information about our premier equipment and how it can help your business increase profits and new opportunities. Our knowledge hub features case studies, videos and articles that showcase how companies in a variety of industries are using our equipment to improve their efficiency, productivity, and revenue.
Here are some of the things you can find in our knowledge hub:
Case studies: Learn how other businesses have used our equipment to improve their bottom line.
Videos: Watch demonstrations of our equipment and listen to testimonials from our customers and see how it can be used in your industry.
Articles: Read articles about the latest trends in printing and converting, along with tips for improving your business.
We encourage you to explore our knowledge hub and learn more about how Matik can help your business succeed.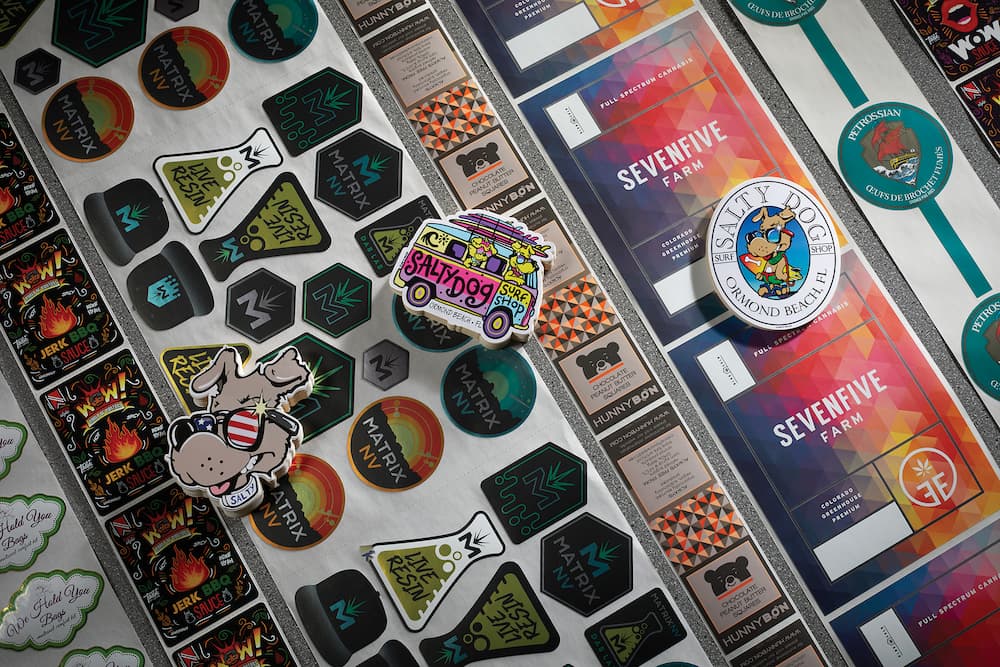 Repacorp Quality Labels and Packaging invested in a Labelmaster from SEI Laser to improve their efficiency and reliability. The Labelmaster is a high-speed, roll-to-roll and roll-to-sheet laser system that can process a variety of materials. Read the article to learn more about how the Labelmaster is helping Repacorp to improve their business.
Orbytel Printing & Packaging invested in a SEI Laser Paperone 5000 to improve efficiency and productivity. The Paperone 5000 is a high-speed laser system that can cut, crease, score, and microperforate a variety of materials. It has helped Orbytel to reduce changeover times, increase production speeds, and improve quality. To learn more about how the Paperone 5000 is helping Orbytel, read the case study.
Labelin, a label printing company based in Irvine, California, has achieved order-to-ship automation of custom labels with the help of an SEI Laser Labelmaster. The Labelmaster has helped Labelin to reduce lead times, increase profit potential, and accommodate new niches. To learn more about how the Labelmaster can benefit your business, read the article.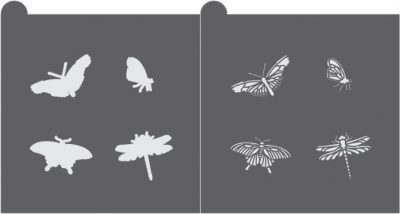 Stencil Ease of Old Saybrook, Conn., has purchased a Paperone 3500, an advanced sheetfed laser cutting system manufactured by SEI Laser. The Paperone 3500 will help Stencil Ease regain a competitive edge by providing ultrafast, precision, true digital finishing for small to large projects on demand. Sold and serviced by North American distributor Matik, Inc., the SEI Laser will help Stencil Ease open new, profitable markets for orders that were being manufactured in China.
Enterprise Print Group invested in a SEI Laser Labelmaster to improve its efficiency and profitability. The Labelmaster has helped the company to reduce waste, improve productivity, and increase value for its customers. To learn more about how the Labelmaster is helping Enterprise Print Group, read the case study.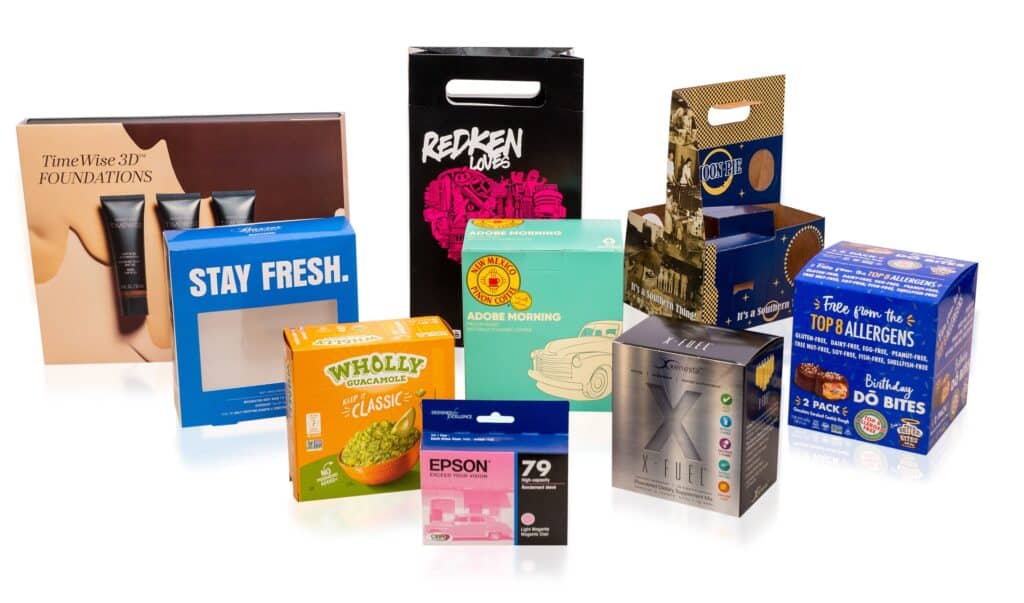 Southern Champion Tray (SCT) manufactures high-quality paperboard packaging for retail food, nutraceutical and pharmaceutical, bakery, food service and other products. Speed-to-market has become extremely important for SCT's customers. As early adopters of digital printing, the company has incorporated a rapid-response model in their Mansfield, Tex., location, including an investment in an SEI Laser Paperone 7000 laser system for B1 sheet material. 
Repacorp SEI Laser Testimonial
Easy Open Application in Flexible Packaging: Snack N' Seal
What is great about this new packaging is the resealable top designed to help keep the cookies
fresh. The design is called "snack n' seal" and that's amazing. Learn about techniques and laser systems that can help you gain a competitive edge, increase productivity and reduce production costs. Gain insight into how you can achieve unique easy-open snack n' seal packaging solutions.
True Digital Label Finishing
True digital label finishing uses high-speed lasers to cut and finish labels. This can significantly improve efficiency and profitability for label printers, as it eliminates the need for dies and other tooling. Learn more about how true digital label finishing can benefit your business.
Expanding the Wide-Format Opportunity
Cutting technologies have become essential to wide-format production, and systems that don't become production bottlenecks possess the strongest ingredient for success. Laser-enabled cutting systems can cut faster, in more shapes, and add embellishments to production that a knife-based cutters just can't do.
A Window to Better Packaging
There has been a rapid increase in demand for customer-friendly packaging and enhanced product protection. Beyond visibility, consumer lifestyle trends, convenience and portability of products, make flexible packaging an attractive choice for brand owners. Learn how laser technology is leading this trend.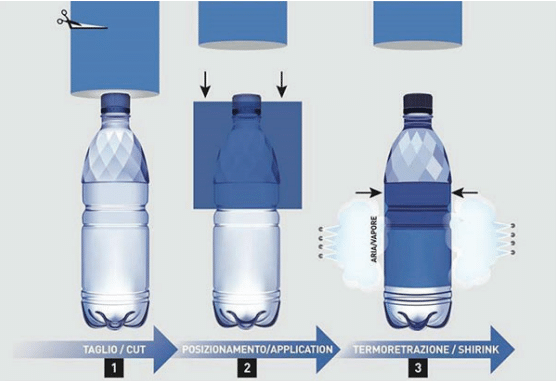 Easy Open Application in Flexible Packaging: Shrinkable Film Used in PET Bottles
SEI Laser Packmaster Web Direction provides a unique solution for tear-off full body PET sleeves. Laser technology is well-known for its speed and flexibility on the scoring or dashed line. That's not all: laser technology, which can be used to cut, score, drill and perforate a variety of substrates, is an ingenious solution for a huge range of applications.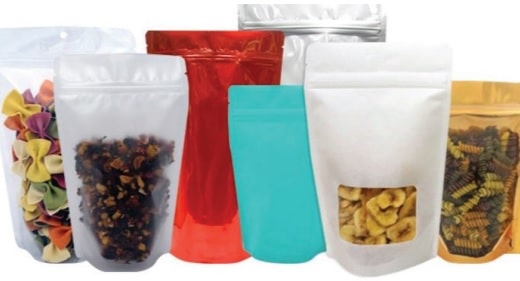 Easy Open Application in Flexible Packaging: Bags & Sacks
Laser scoring of flexible films is a non-contact, clean processing solution that eliminates the need for mechanical tooling or consumables. A fully digital workflow markedly reduces production downtime, as pattern or design modifications can be made instantaneously.