Wide Format | SEI Laser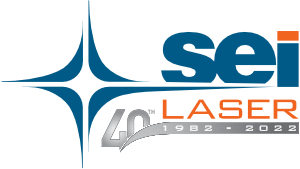 Complete Line of Digital Laser Systems for Wide-Format Processing
The demands of manufacturers and converters of the wide format industry are increasingly required to reduce time to market by guaranteeing high quality and low cost. SEI Laser's technology represents the future fast growing production. Laser systems digitally replace traditional methods of marking, engraving and cutting of plastics, acrylic, steel, wood, and a wide variety of fabrics. 
SEI Laser is the top of the range professional laser system for CO2 laser cutting, characterized by a wide flexibility of use and high performance. High accuracy and repeatability of the laser cutting profile are combined with top performance in the sector. The solid structure, combined with the movement of the Cartesian X-Y axes, through high-performance linear motors and the position control, through high precision optical scales, guarantee unique production and quality performances even for intensive use 24/7.
SEI Laser offers a variety of wide-format laser systems for a variety of applications.