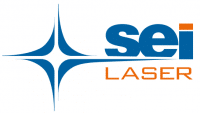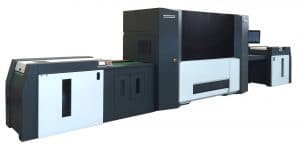 SEI Laser Paperone 5000 Digital Converting and Finishing System
SEI Laser Paperone 5000 is the most innovative advanced digital converting and finishing system for sheet materials. It is compatible with paper, paperboard, PET, PP and BOPP.
Paperone 5000 simplifies and unifies different processes. It is the most flexible and fastest machine for complex laser cutting for micro-packaging and brochures, greeting cards, literature, pinstriped paper, posters, envelops and more. This flexibility is unreachable by traditional die-cutting machines. An integrated ProCrease system, an innovative proprietary creasing system that uses mail/female concept developed by SEI Laser. A stand-alone innovative station allows it to quickly and simply create its own creasing plates.
Learn more about Origami creasing/embossing system.
Paperone is the only system able to deliver perfect register. All processes are performed in single sample or batches, ensuring high productivity and accuracy. This provides wide flexibility for many applications. Thanks to a fast, accurate feeder it can feed many different sizes up to B2, 21″ x 29.5″.
Modules available: automatic feeder with manual loading or from pallets, alignment table, male/female digital creasing module, laser cutting section, single laser or dual laser module, waste extraction, module for brushing processed sheets, automatic stacker module, off-line laser module for creating creasing plates, dispenser and assembly table for creasing plates, fume extraction/abatement system.
Quick Links
Webinar: The Power of Laser: How TRUE Digital Finishing Can Transform Your Future and Profits