Matik Would Like to Prove the Capabilities of Their Machines
Matik, Inc., North American distributor of advanced European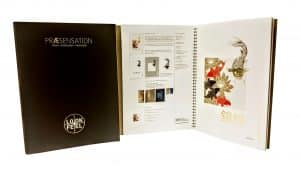 technologies has decided their customers deserve more. Detailed product descriptions and high quality photographs do not do justice to the extensive innovation of the newest printing and packaging machines on the market today. With hundreds of printing and packaging models listed online, customers deserve more and better ways to validate a company's claims of expertise. With samples, a customer can actually see and touch a company's claims of product quality.
Samples are proven to cultivate brand-loyal customers and Matik values their customers' satisfaction. A company that is willing to distribute samples is a company that truly believes in their products and is not afraid to put their claims to the test.
This is why Matik, Inc. would like offer a FREE sample package from the most popular lines they carry. Each month Matik will distribute samples from one company to any interested business that reaches out. Popularity and consumer interest will decide which companies will be featured each month. Sample shipments will contain varying paper or roll samples and brochures depending on the lines currently offered.
Matik would like to begin this offering for the month of March 2016 with paper and label samples from SEI Laser.
Matik will be active on social media with updates on the sample offerings of each month. For you or your company to receive free samples, contact Matik on social media by messaging or posting, "Free Samples Please," and we will reach out to you for further contact info. Follow Matik on Twitter, Facebook, LinkedIn or Google Plus to learn more.
SEI Laser
SEI Laser is celebrating its 30th anniversary and has been building laser die cutting & engraving systems for over 25 years. SEI has over 5,000 laser systems installed worldwide with over 200 in North America. SEI Laser is the most experienced laser manufacturer in the industry. The SEI Label Master system utilizes two independent lasers providing high speed performance on the widest range of substrates. The SEI Label master is a modular machine that can produce labels with numerous finishing processes, (laser die cutting, micro perforation, numbering, hot/cold foil. lamination, flexo varnish plus slitting and a semi-automatic rewinding system) to provide you a complete label finishing system that delivers rolls ready to ship.