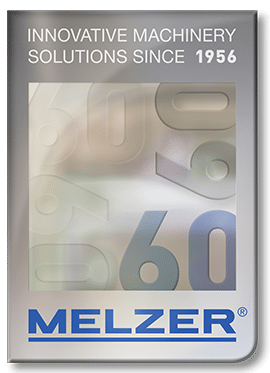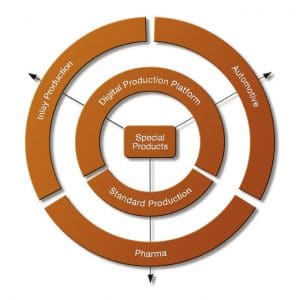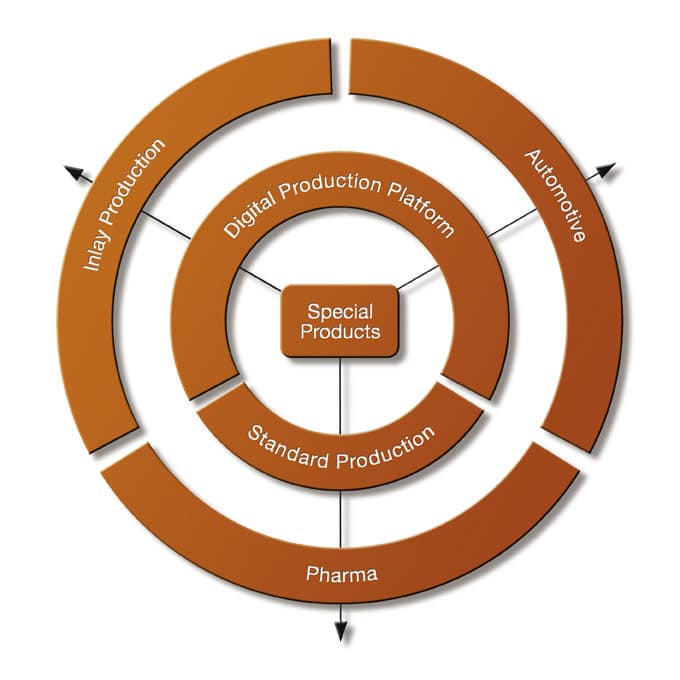 MELZER's modular specialty product systems deliver flexibility, short set-up times and precision quality now and in the future. From compact label production lines to complex production lines for telephone cards, MELZER machines consist of a basic machine and a choice of more than 80 different modules.
Tags, tickets, magnetic data carrier (parking tickets, boarding passes), self-adhesive labels, horticultural and hanging labels, pharmaceutical transdermal patches, adhesive bandages, automotive gaskets/seals, folded boxes and telephone cards are only a few examples of products that are produced every day on MELZER production lines all over the world.
All these products cannot physically or economically be produced on rotary equipment. Material thicknesses of 30 µm up to 1000 µm and cost-effective flat-bed dies offer flexibility with the lowest per unit cost. Reduced material waste for set-up allows the cost-effective short-run production and the assembly of high-value materials. MELZER production lines are ideal for products with the complex production processes, demanding materials and sophisticated technical requirements.
Quick Links