Jeffrey Pierce Applies His Extensive Industry Experience on MELZER Equipment
Matik, Inc., distributor of converting, printing, slitting and packaging equipment, is pleased to announce the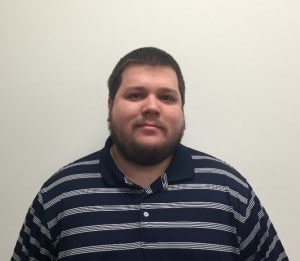 addition of a new on-site service technician, Jeffrey Pierce. Servicing strictly MELZER equipment, he will be responsible for minimizing machine downtime at the facility of one of Matik's largest clients.
A native of the card industry, Jeffrey has years of specialized expertise in corrective and preventative maintenance of machines used in the credit/gift card manufacturing process. Mr. Pierce has serviced numerous advanced machines ranging from a Datacard 9000 Series Card Issuance System to a Kern K90 Card Affixing System. This experience will make him an immediate asset in managing the advanced technology of the next generation of ID and security documents from Melzer.
Prior to his time at Oberthur Technologies, Jeffrey was employed as a process technician at Cree Inc. He performed failure analyses of non-conforming material and practiced scheduled qualification. He was a vital figure in ensuring as little down-time as possible for the company that inspired the LED revolution and creates solutions to experience light.
In regard to his new position, Pierce commented, "I am eager to start the next chapter of my career in the printing and packaging industry with Matik, Inc., a company that embraces their motto, 'Move Forward' in every aspect of their business.''
Melzer
For over 55 years MELZER has been serving customers with tailor-made solutions.
Flexibility, reliability, experience and competence ensure that customer requirements are turned into high quality machines meeting customers' expectations. MELZER produces modular designed machines for the manufacturing of plastic cards, chip cards, RFID cards and inlays, NID cards, e-passports, e-visa-stickers and RFID labels complete MELZER's range of products.