Matik, Inc. is proud to welcome Bruce Gawlowicz, Southeast Region sales director for SEI Laser products; Patrick Phillips, Midwestern Region sales director for SEI Laser products; Gianpaolo Panzeri, director of technical support; and Sheri Bartucca, business development representative. These newest members of the Matik sales, technical support and customer service teams have extensive application knowledge and industry experience to solve customers' problems and help them be more successful.
"We are very excited to welcome these members of our sales and technical support teams, who together bring to Matik more than 90 years of experience and a wealth of broad knowledge to help solve customers' applications needs," says Steve Leibin, president at Matik. "Our expansion in acrylic, technical textiles, woodworking, transdermal drug delivery and other markets makes these new roles essential to our continued success.
Phillips has more than 32 years of sales/operations experience. He is an expertly trained professional with broad experience in automated control systems and devising innovative customer solutions. He delivers exceptional customer relationship management and product knowledge. Phillips has a marketing degree from Indiana University-Kelley School of Business.
Gawlowicz has more than 30 years' industry experience, including machine vision, automation component and system experience. He helps customers with his knowledge and will increase overall customer satisfaction. Gawlowicz has a bachelor's of science degree in Mechanical Engineering from the Georgia Institute of Technology.
Panzeri has 26 years of wide-ranging experience, recently working for an automation company, and for Koenig & Bauer (Flexo division). He previously worked for Matik and OMET SrL of Italy (Flexo presses and tissue machines). Panzeri is experienced with electronics, electrical, mechanical, pneumatic and hydraulic systems, as well as lasers. He will be a great addition to Matik as he is very customer focused and delivers satisfaction. A naturalized U.S. citizen, Panzeri is fluent in Italian, English, Spanish and French, and has a diploma of technical education in Mechanical and Electrical Engineering.
Bartucca offers more than 20 years of excellence in customer service and management. She has a history of building strong customer relationships and delivering outstanding service. Her extensive experience includes business planning, operational excellence, financial acumen and exceptional problem-solving skills to deliver customer satisfaction. Bartucca has also been a top performer and award winner throughout her career.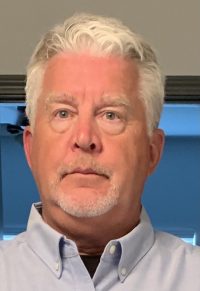 Patrick Phillips, Midwestern Region sales director for SEI Laser products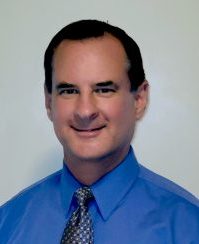 Bruce Gawlowicz, Southeast Region sales director for SEI Laser products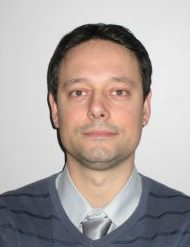 Gianpaolo Panzeri, director of
technical support 
Sheri Bartucca, business development representative