Article by Giancarlo Caimmi in Converting Quarterly
Diecutting, in the traditional mechanical version, has been used in web-related converting since the early days of the technology. Initially, it was used to cut see-through windows in postal envelopes. Then, with the growth of paper packaging and flexible packaging, it was used to provide additional value to the converted webs. For example, pressure-sensitive labels, packaging for rice and pasta, baking flour and countless more applications now employ diecutting.
Mechanical diecutting never has been really friendly to in-line integration onto laminators, and to solventless laminators in particular, because of inconsistencies with the sophistication required in web-handling by state-of-the-art laminators. Mechanical diecutting has a number of other disadvantages, including the cost and limited life of the die, the limited flexibility to play with shapes and the time-consuming job startups and changeovers.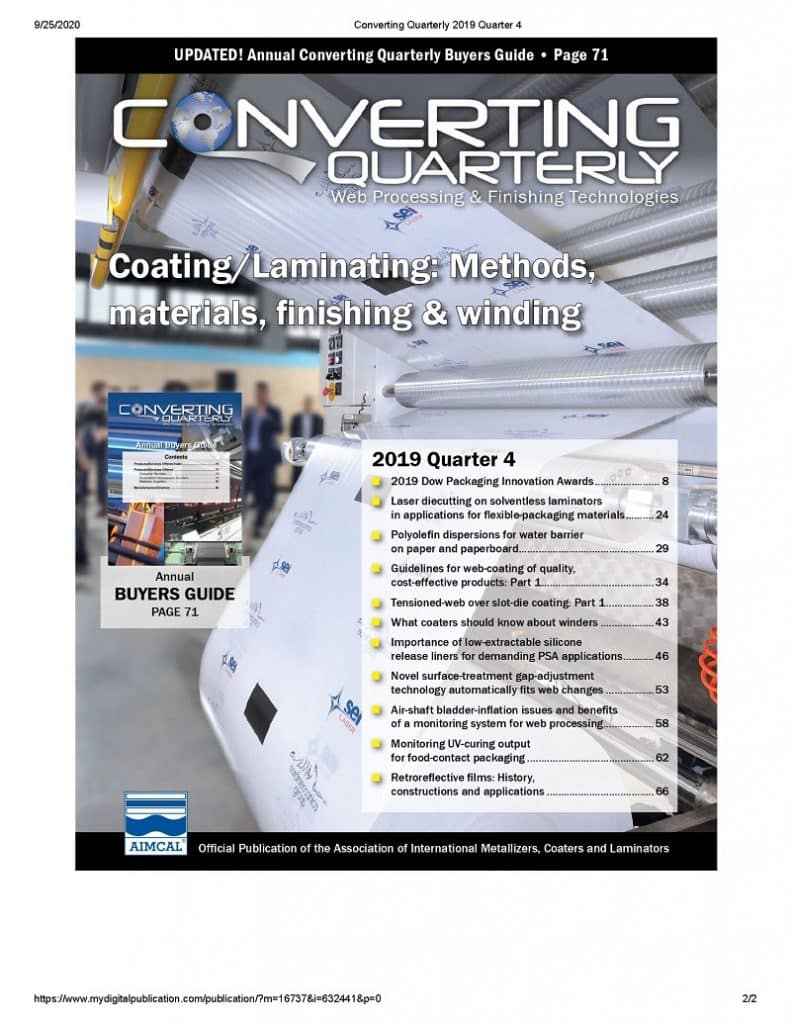 An innovation has been proposed for a few years by the laser industry to perform diecutting through the use of a laser. Laser technology offers multiple advantages, and it eventually opened doors to the integration of a laser-diecutting system onto a laminator to allow for an in-line, single-pass, "diecutting + lamination" conversion process. The first integrated design now has been developed by this firm on the laminator side and the Italian company SEI Laser on
the laser.