Introducing the new SC-X RFID converting machine from MELZER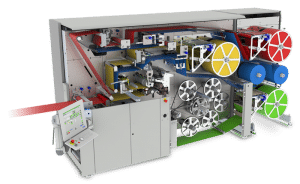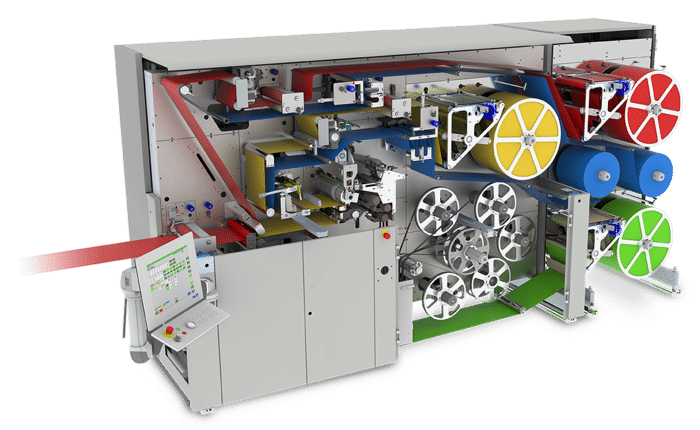 WEST HARTFORD, Conn.— Matik, Inc., a distributor of premier European equipment in North America, introduces MELZER's new SC-X radio frequency identification (RFID) converting machine. SC-X is a high-speed, multi-track converting machine that manufactures smart luggage tags, labels, tickets and garment tags.
            "The new SC-X from MELZER meets the growing demand for security and authentication products in North America," says Steven Leibin, President at Matik. "It gives manufacturers the flexibility to expand into new markets and to deliver custom innovative tags, labels and other RFID smart products with maximum productivity and the highest quality."
            MELZER's SC-X converting machines can run in either full rotary (up to 14,000 pcs/min) or intermittent modes with a web width of 13 inches (330 mm). Efficient at producing smart products in a wide range of materials and inlay sizes, SC-X has up to 6 tracks for maximum capacity. The SC-X can switch to utilize MELZER's patented transponder selection in intermittent mode which inspects and ejects bad inlays BEFORE insertion delivering 100 percent accuracy. The SC-X features low waste, quick changeover and is easy to upgrade for changing future needs.
           For additional information or to request a quote, visit matik.com/sc-x, call 1-860-232-2323 or email sales@matik.com.
###
Melzer Maschinenbau GmbH
Founded in 1956, Melzer Maschinenbau GmbH is a third-generation, family-owned business. Customer-centric, Melzer engineers and manufactures advanced, modular RFID and smart product converting machines. Highly flexible, Melzer's production equipment meets and exceeds even the most complex customer requirement for optimized production. German-engineered, Melzer's converting machines deliver long product life and can be adapted to future customer needs. www.melzermaschinenbau.de