SEI Laser, a leading manufacturer of laser cutting systems, introduces X-Series, the fastest laser plotters on the market. SEI Laser's X-Series includes the X-Type Laser Plotter System (for signage), X-Wave Conveyor (for textile) and X-Wave Converting (for corrugated).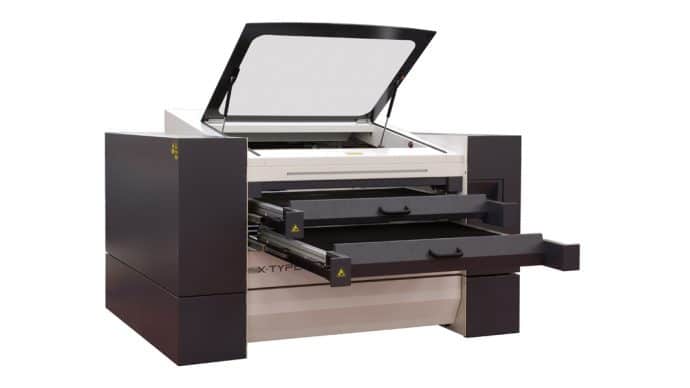 The X-TYPE Laser Plotter System is the fastest, medium-format plotter laser available. It delivers cutting and marking of a wide range of materials including acrylic, ABS, plastic, PET, paper, leather, textiles, glass, marble and more. Featuring a work area of 63" by 39" (1600 by 1000 mm), X-Type delivers high-productivity and precision cutting for applications, such as promotional items, furnishing accessories, decoration and marquetry, stamps, display cases, footwear and leather goods. 
X-Wave Conveyor is the high-speed, high-quality professional laser system for cutting rolls of organic and technical fabric. This system can reach speeds up to 13.12' (4 meters) per second with an extremely precise trajectory. X-Wave Conveyor is compatible with 63" (1600 mm) roll-fed textile applications. Controlled by SEI Laser's proprietary Icaro textile software, X-Wave Conveyor is user friendly.
The new X-Wave Converting delivers high-speed cutting and creasing of sheet-fed corrugated applications. This innovative system is compatible with corrugated cardboard up to 0.31" (8 mm) thick and sheet sizes up to 63" by 96" (1600 by 2400 mm).