Why KELVA Web Cleaning
Dust and debris can stick to webs and sheets leading to reduced print and finishing quality. KELVA noncontact cleaners remove particles using techniques that reduce static charge and air pressure keeping debris on the substrate.
Learn how KELVA, the leader in web cleaning, improves product quality and customer satisfaction.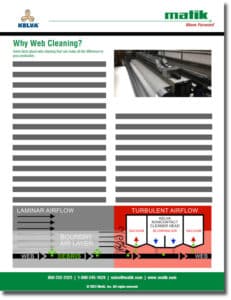 Download Our Free Article