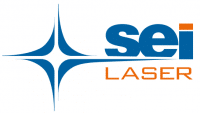 In recent years, packaging — including flexible packaging — has played a vital role in our daily life and a strategic role as an element of brand awareness and product differentiation.

Consumers love products that can demonstrate freshness, quality and authenticity. Seeing the product inside packaging is a particularly important feature that packaging manufacturers must be able to meet, in addition to the convenience of being easily opened.

SEI's Flexible Packaging Line of laser systems allow for the creation of different innovative solutions in the flexible packaging world, including easy opening, windowed packaging, micro- and macro-perforations for breathability and microwavable properties of the product.
The Packmaster WebDirection (WD) can be easily integrated into slitter-rewinders.

It is available for web widths up to 63" (1,600 mm) and web speeds up to 1,640 fpm (500 m/min) for cutting, scoring and macro- and micro-perforating.

Processable materials include paper, laminated paper and film, PET, PP, PE, Nylon, PTFE.
The all-digital process allows a rapid change-over and a significant time and cost reduction.
Packmaster WD
Specifications
Web width: up to 63" (1,600 mm)
Process speed: up to 1,640 fpm (500 m/min)
Slitter/re-winder modules: series
Process monitoring: series