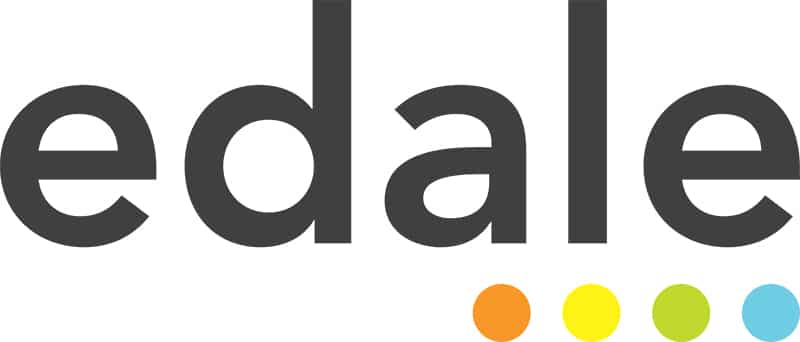 Modular Flexographic Label and Packaging Press
The FL3 has been designed with our customers in mind. Market demands for high-quality products and swift production meant the need to build a flexible press that permitted minimal downtime while retaining superior print quality. Edale designed a modular flexographic press to handle a wide range of substrates enabling our customers to keep on top of growing trends without the continual need to invest in new machinery.
With full serv- driven technology (no line shaft), the FL3 boasts features such as Edale's unique UniPrint technology, which delivers industry leading print quality and with pre-registration, jobs can be set up in just one web length of material. Further innovations such as the open architecture of the inking system enables rapid changeovers and our market-leading web transportation system offers an extensive substrate range of 12 – 450 microns.
Features
Shaftless Dual Servo Motors – Independent servo motors drive both the print and web transport ensuring high precision, control and quality. The FL3's "shaftless" technology enables print engineers to optimize press performance to the required application, delivering controlled tension and accurate registration across a wide range of substrates.
Gearless Impression – The FL3 delivers unrivaled substrate flexibility without the need for adjustment. The technology ensures the same optimal print quality and performance is achieved across the range of board thickness.
AiiR* – Fully automated inking, print impression, camera linear, cross registration controlled by AVT. Bespoke software, developed in-house, ensures that five additional motors, positioned on each print station adjust the print impression, inking and cross register to ensure the highest print quality.
UniPrint – Edales unique UniPrint technology ensures optimal and consistent geometry, whatever the print repeat. Maintaining an optimal relationship between the anilox, plate and impression roll means the FL3 delivers consistent high quality, whatever the print repeat.
Short Web Path – An ultra-short web path of 5 ft. (1.5 m) between print stations ensures minimal waste and maximum efficiency during print setup and on the run.
Strike – Edale's unique "strike" technology enables both inking and print impression to be accurately set without running substrate through the machine. Working in combination with the pre-register system it is feasible to set a complete new job in a single press length of material.
Set and Forget Impression – This technology pre-sets the print impression and inking settings eliminating need for any more than just fine tuning when changing from one format to another.
Set Up On-the-Fly – Edale's "on-the-fly" technology enables color changes to be made on redundant print stations while the machine Is in production. The technology significantly increases productivity and eliminates waste time when setting up the next job.
Hybrid Rotary and Semi-Rotary Die Cutting* – A single die cassette that operates in full rotary mode for high-speed converting and semi-rotary mode for quick change provides ultimate flexibility for the converter. In semi-rotary mode the automatic die load/unload reduce operator inputs while increasing accuracy of die plate mounting. The cut position is automatically pre-registered to the print eliminating waste. Semi-rotary technology eliminates the need to change magnetic cylinders, further reducing setup times making converting smarter and safer.
Break Free Waste Rewind* – A hybrid "Break Free" waste matrix rewind system combines both conventional with contact waste stripping technologies. This flexible approach increases productivity when stripping more complex shapes. "Break Free" working in combination with automated finishing enables automatic matrix pick-up, further enhancing productivity.
Auto Slit and I-Score* – "AutoSlit" fully automates the setting of the sheer slitting and back scoring by positioning the blades based on pre-programmed positions. A higher level of accuracy can be achieve the first time while significantly reducing setup time and reliance on operator skill.
*Optional upgrade available.
Specifications
Substrate thickness: 12 – 450microns
Mechanical Speed (Flexo): 16.4 ft. – 656 ft./min. (5 – 200 m/min.)
Web width: 13.7" and 16.9" (348 and 429 mm)
Printing width flexo: 13.3" and 16.5" (338 and 419 mm)
Repeat length flexo & standard rotary die cutting: 8 – 24″ (203 – 6010 mm)
Repeat length automated finishing system in full rotary mode: 12″ – 24″ (304.8 – 609.6 mm)
Repeat length automated finishing system in semi-rotary mode: 2″ – 25″ (50.8 – 635 mm)
Max roll capacity unwind/rewind: 39.3" | 771 lbs. (998 mm | 350 kg)
Standard unwind/rewind mandrel diameters:  2.9" (73.6 mm)
Web path between prints UV: 59" (1498.6 mm)