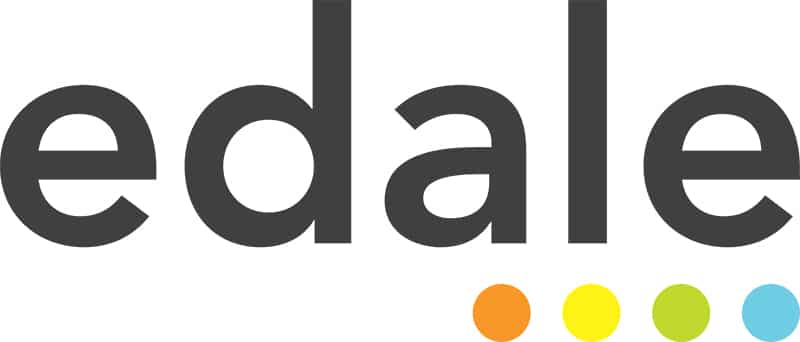 Labels and Flexible Packaging Configuration
The FL5 flexographic printing and converting solution has been designed and engineered by Edale, resulting in a versatile printing system that can be configured to produce a wide range of paperboard or carton-based products and scratch cards.
This machine has been specifically designed to allow high-quality printing on the finest substrates, including PET, PVC and PPs with the ability to handle multiple substrates up to 600 micron (24 pt). The FL5 is flexible enough to allow new modules such as cold foil, and laminating units to be installed in the future allowing businesses to keep on top of changing trends within the packaging market.
Features
Shaftless Dual Servo Motors
Independent servo motors drive both the print and web transport ensuring high precision, control and quality. The FL5's "shaftless" technology enables print engineers to optimize press performance to the required application, delivering controlled tension and accurate registration across a wide range of substrates.
Gearless Impression
The FL5 delivers unrivalled substrate flexibility without the need for adjustment. The technology ensures the same optimal print quality and performance is achieved across the range of board thickness.
AiiR
Fully automated inking, print impressio, camera linear and cross registration controlled by AVT. Bespoke software, developed in-house, ensures that 5 additional motors, positioned on each print station adjust the print impression, inking and cross register to ensure that the highest print quality. Optional upgrade available.
UniPrint
Edales unique UniPrint technology ensures optimal and consistent geometry, whatever the print repeat. Maintaining an optimal relationship between the anilox, plate and impression roll means the FL5 delivers consistent high quality, whatever the print repeat.
Short Web Path
An ultra-short web path of 72.8 inches (1.85 m) between print stations ensures minimal waste and maximum efficiency during print setup and on the run.
Pre-Register
The pre-register function positions the print cylinders in register before any material is used.
Auto-Register
Automatic print-to-mark register, as standard, maintains accurate register with movement controlled.
Ergonomic Design
The open architecture of the printhead permits quick removal and replacement of ink, without any adjustment to inking and impression.
Job Storage
Individually controlled HMI interface positioned on each print station, stores detailed job data which can easily be recalled to minimize set-up times of repeat jobs.
Specifications
Maximum print stations: Subject to client's specification
Web Width: 17" (430 mm) – 20" (510 mm)
Printing width (flexo): 16.5" (420 mm) – 19.7" (508 mm)
Mechanical speed (flexo): 16.4 – 656 ft./min. (5 to 200 m/min.)
Substrate thickness: up to 600 microns (24 pt)
Max unwind/rewind capacity (jumbo): 59" 1,764 lbs. (18 m 800 Kg)