Modular Printing and Finishing Solutions from Lombardi

Opportunity and Profit Knocks 
DIGISTAR Delivers Short-Run, Innovative Finishing for Flexible Packaging
Demand for short-run flexible packaging continues to grow. To attract attention, many brand owners want more than just a basic pouch. Lombardi's DIGISTAR Modular equipment is the solution for innovative, short- to long-run decorating and finishing.
Available in 13″, 17″ 20″ and 30″ web widths
30" wide with lamination for use with HP Indigo 25K and competitive presses
Cold/hot foil, embossing, silkscreen, laminations, die cutting and more
High-speed semi-rotary die cutting up to 435 feet per minute
Highest precision re-registration
Saves time and labor
Reliable, fast throughput – robust construction
Quick delivery available – on your floor in as little as four months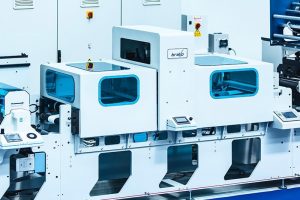 The Bravo high performance, flat screen unit is an inline modular label solutions. Designed as an alternative to off-line printing processes, it enables the production of quality labels in a single process. Easy in-house preparation of screens, lower screen cost and compatibility with the whole gamma of inks. These are just some of the features that make the Bravo unit unique on the market.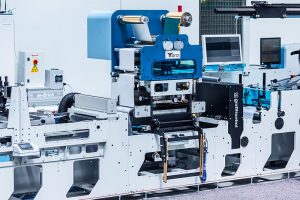 The Toro inline flat bed foil embossing and hologram in-set system. The ideal solutions for labels, wine, spirits, security and much more. Its rotatable head allows the processing of several foils in a single pass. High stroke frequency.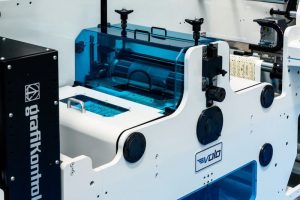 The Volo die cutting unit is equipped with an innovative paper recovery system through a linear cartridge that allows the use of a single magnetic cylinder for all printing formats for easy and quick job changeover. It runs up 26.25 ft./min. (8 m/min.).
Cold foil is the right application for high-quality labels. You can position it by rail on any color group.
Sheet output unit (A4) alternatively with tape for output of shaped labels.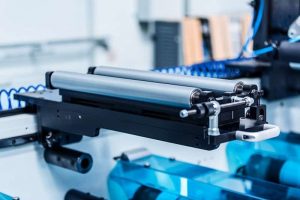 Delam Relam allows the separation of adhesive paper from the silicone so that it's printed on the glue side and the re-coupled.
This turn bar unit allows printing on the back of the media.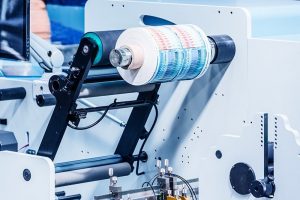 Easy Waste allows you to remove asymmetrical waste at high speeds.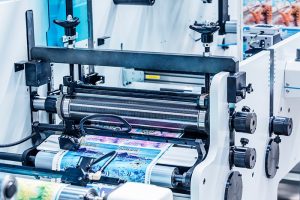 This Rotary Die Cut unit allows the die cutting of any label shape.
Flexographic printing unit is equipped with an innovative paper recovery system through a linear cartridge that allows the use of a single cylinder for all printing formats.
Needed for the creation of multi-page labels, the Booklet unit guarantees a perfect register and high production.
Multi-layer labels are often used for pharmaceutical and medical applications, especially when government regulations require product information to remain intact with the product. With a multi-layer label, the customer can also add recipes on food labels, offer detailed instructions, give multilingual information, attracts buyers with coupons and display legal text. The multi-layer unit, made in Lombardi, is able to give value and more opportunities to customer's business reaching a maximum of four printed layers.
Quick Links