White Paper: Aseptic Packaging Market Growth
U.S. Aseptic Packaging Market Projected to Rise 6.8 percent per year to $6.4 billion in 2020
T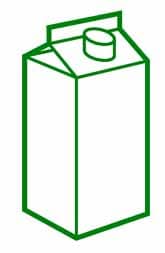 he U.S. aseptic packaging market is expected to benefit from a substantial expansion in the future due to the growing demand for aseptic packaging from end-use applications like foods, beverages and pharmaceuticals.
In 2015, pharmaceutical applications—such as ampules, vials, bags and syringes—accounted for 61-percent of total U.S. aseptic packaging demand. The focus of this article is the U.S. beverage market, which will slightly outpace the average aseptic market growth. According to a recent report*, demand for aseptic packaging in the U.S. is projected to rise 6.8 percent per year to $6.4 billion in 2020, with unit demand reaching 68.5 billion on gains of 3.7 percent. This increase will be driven by the continuing expansion in beverage production and the growing use of aseptic packaging in dairy and non-dairy based beverages for the ready-to-drink (RTD) market such as iced coffees, teas, yogurt and energy drinks as well as for smoothies and cocktail concentrates.
Aseptic packaging will grow market share due to numerous benefits, such as:
The product does not need to be refrigerated, a convenience for "on-the-go" consumers.
Greater shelf impact thru the use of high-end graphics on a large billboard surface.
Significant shipping cost savings, since refrigeration is not required.
Longer shelf life compared to hot-fill packaging.
Enhanced food safety and integrity since caps are applied after filling.
A bisphenol-A-free alternative to cans.
Health conscious consumers like the quality perception of aseptic packages.
Aseptic packaging growth follows the rise in demand for natural or minimally processed foods, which favors aseptic packaging's shorter processing time compared to hot-fill or canning methods.
The aseptic packaging market is undergoing vast changes—new technologies are continuously developed due to increased requirements and complexity of the markets. To meet these challenges, it is important that manufacturers pay attention to all steps of the production process, including manufacturing, printing and processing of the products. The right slitting and winding solution for converting mother rolls into finished rolls is vital for the quality and value of the end-product.
Goebel-IMS T 2 Series Slitter/Rewinder
The Goebel-IMS T 2 Series slitter/rewinder offers maximum productivity and high-quality processing of specialty, standard and aseptic packaging papers.
The slitter/rewinder technology in the T 2 Series, also well-known as AP 22 in the aseptic packaging industry, offers maximum productivity. These slitter/rewinders from GOEBEL-IMS are particularly suitable for converting specialty and standard papers, coated and uncoated papers, board and aseptic packaging papers. It offers the industry's best converting solution price/performance ratio.
The basic T 2 model features a top winding quality at a working width of up to 86.61 inches (2,200 mm), a rewind diameter of up to 70.86 inches (1,800 mm) and an unwind diameter of up to 98.42 inches (2,500 mm). The unique slitting concept guarantees outstanding roll separation. The T 2 enables conversion speeds of up to 47.24 inches/min. (1,200 m/min.). All machines in this series work with a single-shaft center-driven winding concept equipped with an idle lay-on roller. They can be used as bi-directional inspection rewinders for repairing telescoped or damaged rolls as well as detecting defections.
*Market data was provided by the Freedonia Group. For additional aseptic packaging market information, or to download their full report, go to www.freedonia.com.