Matik, Inc. is beyond excited about the success of the TLMI Technical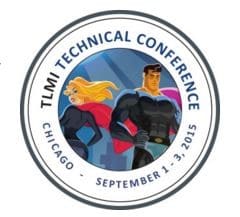 Conference. The large team of member volunteers that put on a remarkable show with almost 400 attendees, came together to learn about a wide range of topics that address trends in the industry. TLMI chairman Dan Muenzer commented, "It has been two years since the last TLMI Technical Conference, and as we all know, in this industry a lot can change in 24 months… In our industry the pace of change is accelerating, and it is the goal of the TLMI board of directors to make sure our members have the resources they need."
Matik, Inc. was accompanied by Codimag, OMET, Grafotronic, SEI Laser, and Kelva. Codimag has recently brought their new Viva 420 ANIFLO short run label press with ANIFLO technology (Anilox Offset) to the United States for the first time. This marks a large milestone for the company and its international expansion into new markets.
Grafotronic recently unveiled several new lines including the DCL Series, Servo R-Series, HI-Series, and the CLD Modular Series. Each line was highlighted at the TLMI show.
OMET has recently sold their first iFlex on the North American continent. The new iFLex, released only earlier this year, has received tremendous praise by users.
The SEI Laser LABELMASTER is the fastest and most flexible machine on the market for complex die cutting of Labels.
Kelva offers many types of contact & non-contact web cleaning systems that can improve your productivity and the quality of your products, while reducing press downtime for cleaning operations.