Gietz Hot Foil Stamping Technology

Bling Never Goes Out of Style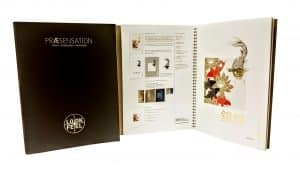 Products that pop off the shelf increase sales. Foil stamping is ideal for packaging, labels, printing & security. Expand your profits with Gietz Hot Foil Stamping Machines from Matik.
Gietz FS 870 Compact Hot Foil Stamping Machine delivers decoration for sheets up to 34.3″ x 23.6". Capable of 5 longitudinal & 3 transverse foil pulls, selectable dwell time & 165 tons of pressure.
Gietz FSA 1060 Foil Commander Press is engineered for sheets up to 41.7″ x 29.9". Capable of 6 longitudinal & 2 transverse foil pulls, patented transport & register systems, 2 dwell-time adjustments & 385 tons of pressure.